[Tips] Eksplorasi Kamera Fujifilm dengan Custom Setting
Custom setting bertujuan untuk mendapatkan foto dengan format JPEG yang unik sesuai preferensi
Lukman Azis - 17 August 2020
Daya tarik utama kamera Fujifilm adalah sensor X-Trans dan film simulation-nya. Kombinasinya sanggup menghasilkan foto yang sangat unik dengan nada warna yang 'kuat'.
Bicara soal warna, itu relatif karena selera orang berbeda-beda alias cocok-cocokkan dan saya termasuk yang sangat menikmati suguhan warna Fujifilm. Namun kesukaan saya terhadap film simulation tidak terjadi secara instan, sebelumnya saya mengulas Fujifilm X-T30, X-A7, dan X-Pro3.
Saya belajar banyak hal saat review X-Pro3 dan akhirnya memutuskan meminang X100F di awal tahun 2020. Kenapa memilih X100F? Saya pikir kamera ini paling mendekati pengalaman seri X-Pro, saya butuh yang ringkas, dan tidak memikirkan gonta-ganti lensa. Saya dapat X100F second yang masih bergaransi, harganya sangat anjlok dari harga barunya.
Membuat Custom Setting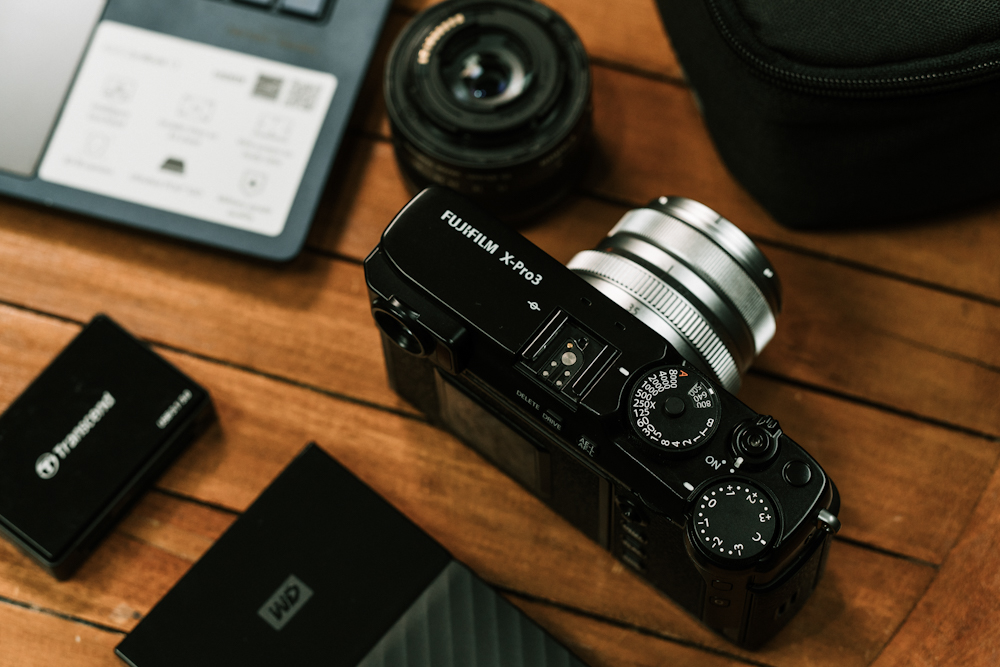 Awal tahun 2020 saya makin rajin street hunting bersama Fujifilm X100F dan mencoba berbagai mode film simulation-nya. Hasil foto format JPEG-nya luar biasa, tapi saya selalu menyimpan dalam JPEG dan Raw untuk jaga-jaga bila perlu diedit lebih serius.
Film simulation ini baru awal kesenangan, karena pada kamera Fujifilm kita bisa berbuat lebih jauh dengan membuat pengaturan khusus atau custom setting. Caranya klik tombol menu, pada image quality setting pilih opsi edit/save custom setting.
Pada Fujifilm X100F tersedia 7 slot custom setting yang bisa disesuaikan sesuai preferensi. Pengaturan ini akan berpengaruh pada foto JPEG saja, mulai dari dynamic range, film simulation, grain effect, white balance, highlight tone, shadow tone, color, sharpness, dan noise reduction. Resepnya sudah banyak bertebaran di internet dan favorit saya untuk street photography pengaturannya sebagai berikut:
Classic Chrome
Dynamic range DR200
Grain effect strong
White Balance R:2 B:-5
Highlight tone -2
Shadow tone +2
Color -2
Sharpness +1
Noise reduction -4
Classic Chrome merupakan salah satu film simulation paling populer dan banyak digunakan untuk street photography atau dokumentary guna memperoleh shadow yang lebih kontras dan warna vintage yang nostalgia. Untuk mempertahankan detail pada area shadow dan highlight saya menggunakan dynamic range DR200 yang mana ISO dasar yang dibutuhkan ialah 400. Hasil fotonya sebagai berikut.
Resep lain yang sedang saya coba ialah Acros + R dari Fujixweekly, selama pandemi dan memotret di sekitar lingkungan rumah. Dalam percobaan pengaturannya sudah saya sesuaikan lagi, khusus yang satu ini saya selalu menggunakan jendela bidik dan manual fokus.
Mengambil komposisi lewat layar dan autofocus membuat pemotretan terasa sangat cepat. Penggunaan jendela bidik dan manual fokus adalah cara saya agar bisa menikmati proses pengambilan karya foto, saya pikir kenapa harus selalu tergesa-gesa. Contohnya sebagai berikut:
Acros + R
Dynamic Range: DR200
Highlight: +4
Shadow: +3
B&W Toning: 0
Noise Reduction: -4
Sharpening: -4
Clarity: +5
Grain Effect: Strong, Large
Color Chrome Effect: Off
Color Chrome Effect Blue: Off
White Balance: 2750K, -5 Red & +9 Blue
ISO: Auto, hingga ISO 6400
Project berikutnya, saya sedang mencoba resep berikut. Dari Fujixweekly juga untuk mendatangkan film Kodak Ektar 100. Untuk mendapatkan foto dengan warna yang cerah, kontras tinggi, dan grain yang halus.
Astia
Dynamic Range: DR-Auto
Highlight: +1
Shadow: +3
Color: +4
Noise Reduction: -3
Sharpening: +1
Grain Effect: Off
White Balance: Auto, +3 Red & -2 Blue
ISO: Auto up to ISO 6400
Exposure Compensation: 0 to +1/3
Masih banyak lagi resep custom setting yang ingin saya coba, biasanya saya akan fokus mencoba satu per satu sampai mendapatkan cukup banyak stok sambil otak-atik lagi pengaturannya. Tujuan resep ini ialah untuk mendapatkan foto JPEG yang mengesankan, hanya butuh sedikit sentuhan editing kecil tapi sebaiknya tetap menyimpan format Raw juga.
Are you sure to continue this transaction?
processing your transaction....